Mick's Health Information:

Hips Good: FR-4443G40M-VPI 

 Patellas Normal:  FR-PA1311/40M/P-VPI

Elbows Normal:  FR-EL1498M40-VPI

Cardiac Normal:  FR-CA177/40M/P-VPI

Thyroid Normal:  FR-TH67/39M-VPI 

Color: Blk carries liver, not yellow  

Cerf Normal:  2006 and 2008 

DNA Profile #: V546074 





Mick is a medium sized black male, 24 inches tall and 68 lbs, with beautiful side movement, outstanding prow and depth of chest.  He has wonderful expression and excellent tight feet. He is extremely biddable and finished his CD with all 1st place wins (his first leg at our 2007 National Specialty). He finished his novice titles in field, rally, obedience, agility, and dock diving before he was 2 years old. He also won Best of Breed over 4 nationally ranked specials at just 2 years old.  He has an incredibly sweet temperament and is the happiest dog I have ever met. He comes from a very successful litter of 5 Champions with multiple titles in field, agility, obedience, rally. He has a tremendous amount of drive in the field and will stop at nothing to get that bird! He will do anything asked of him, and will do it with a wagging tail. He is the light of my life and is my once in a lifetime dog.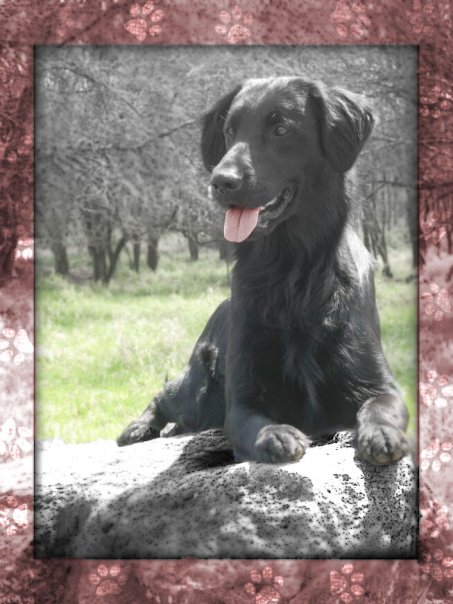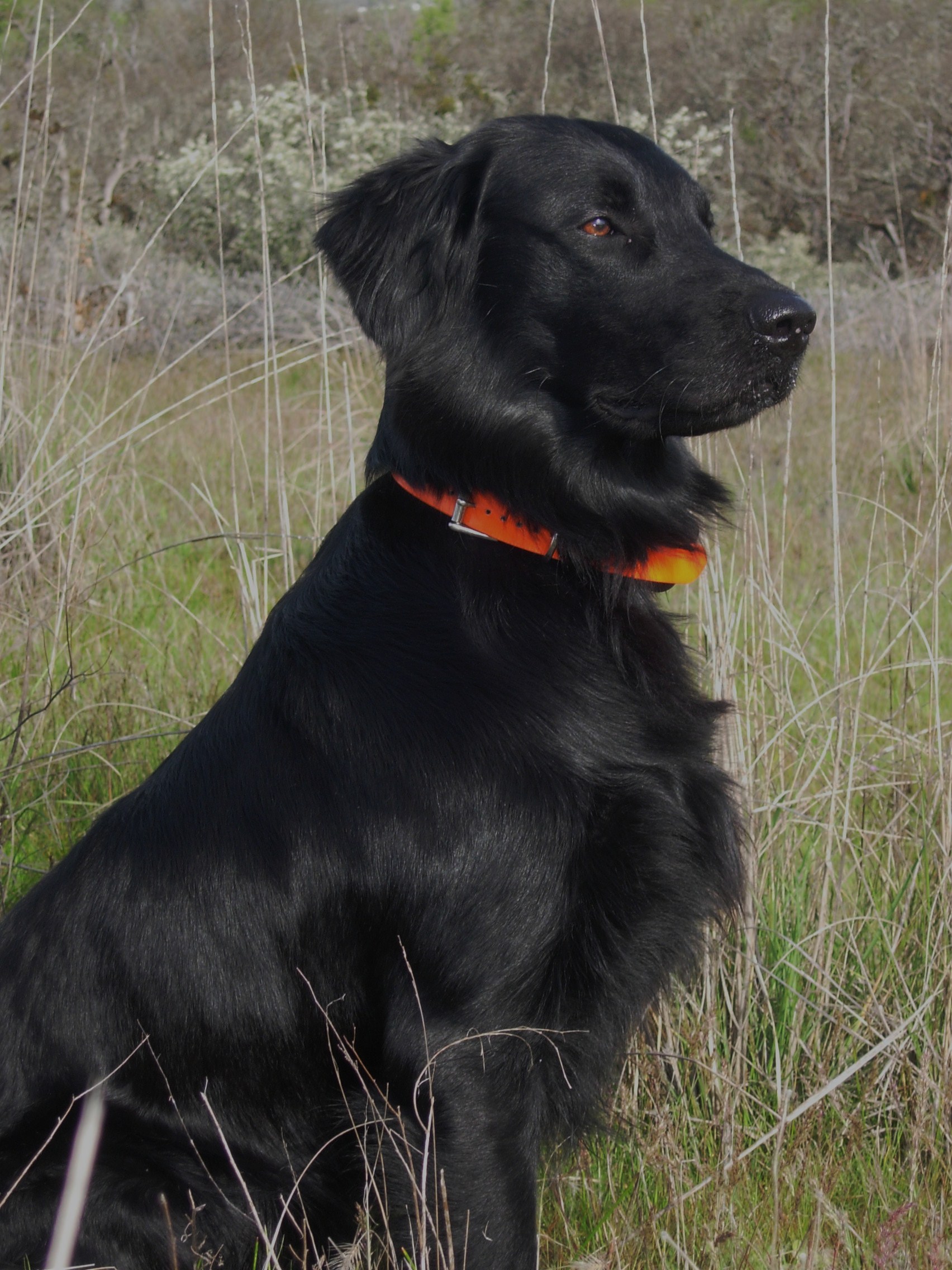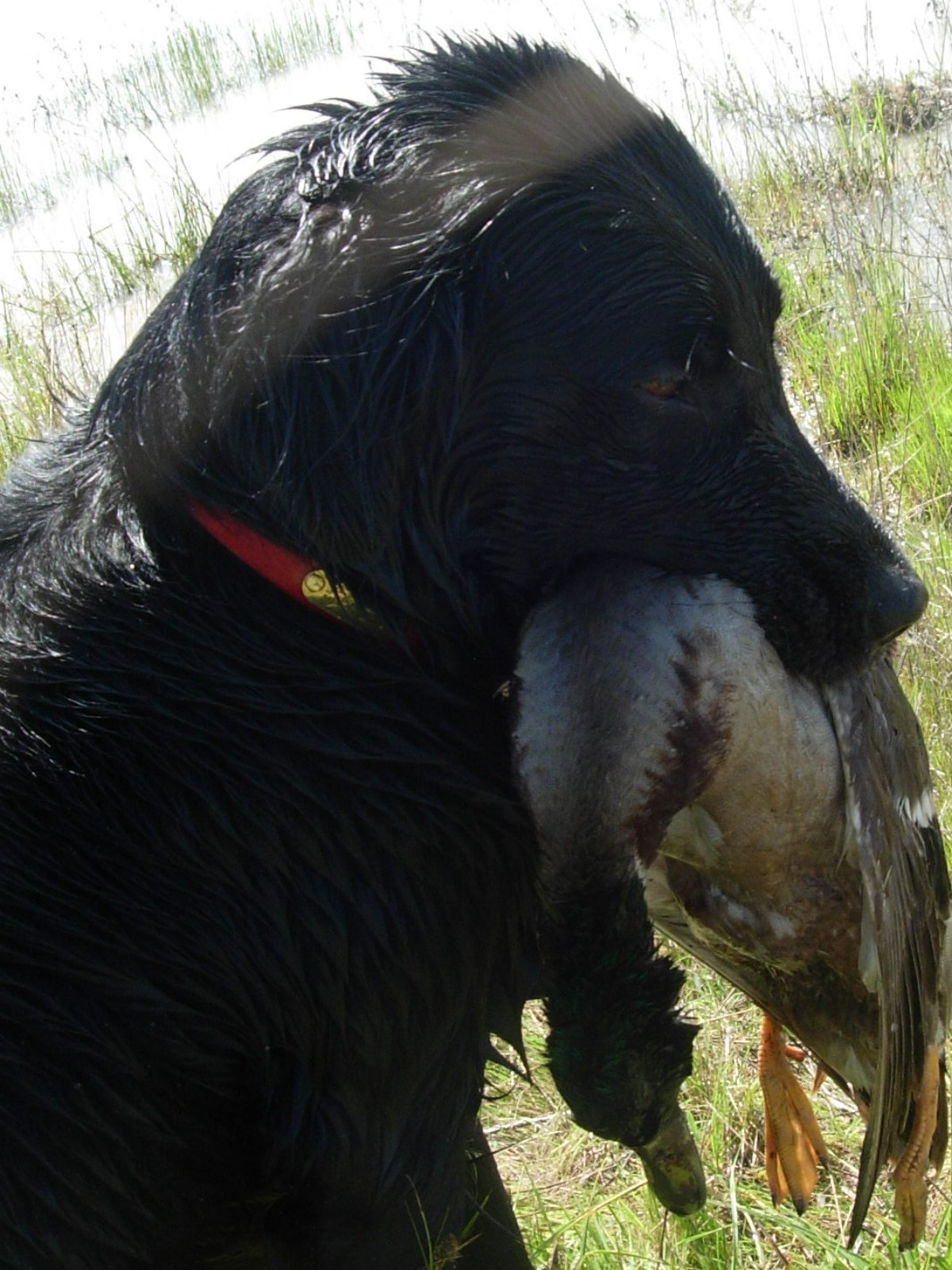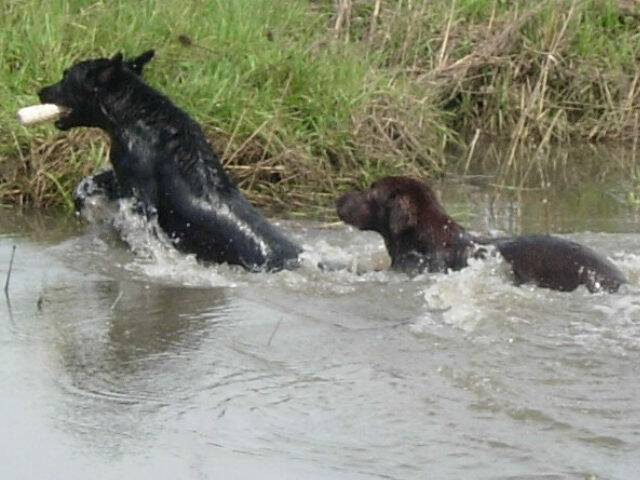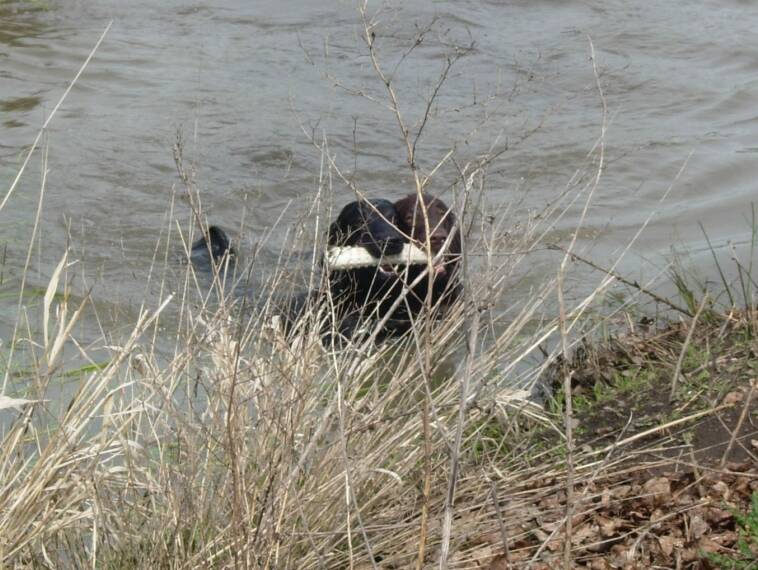 Mick and Scout (his nephew)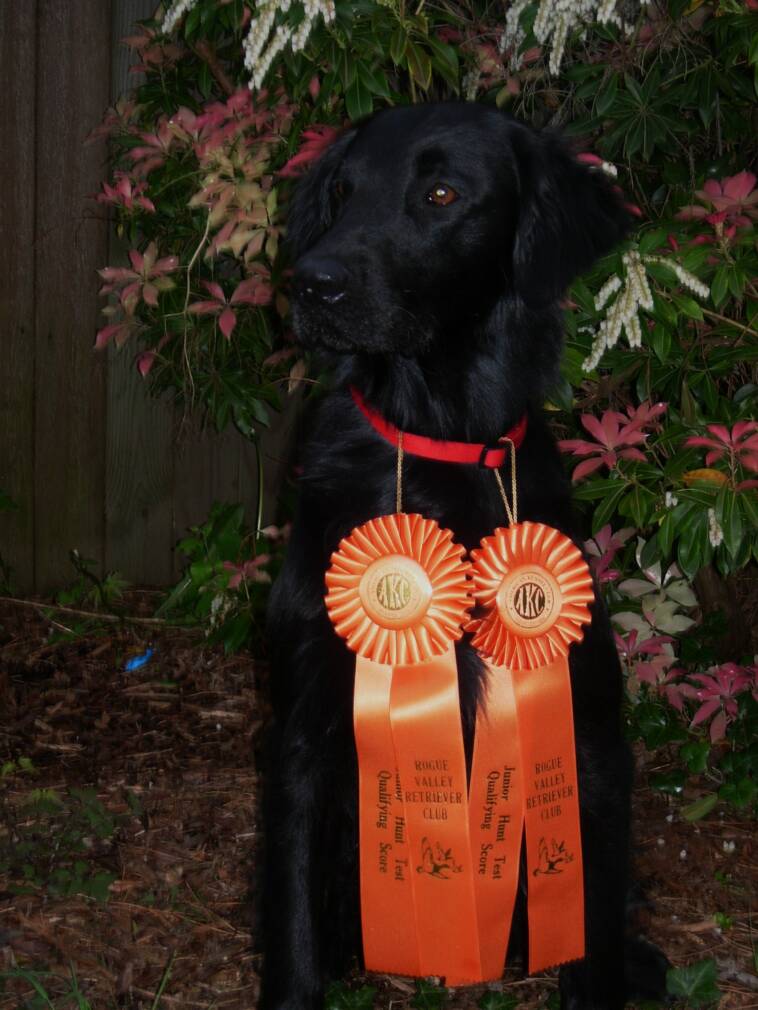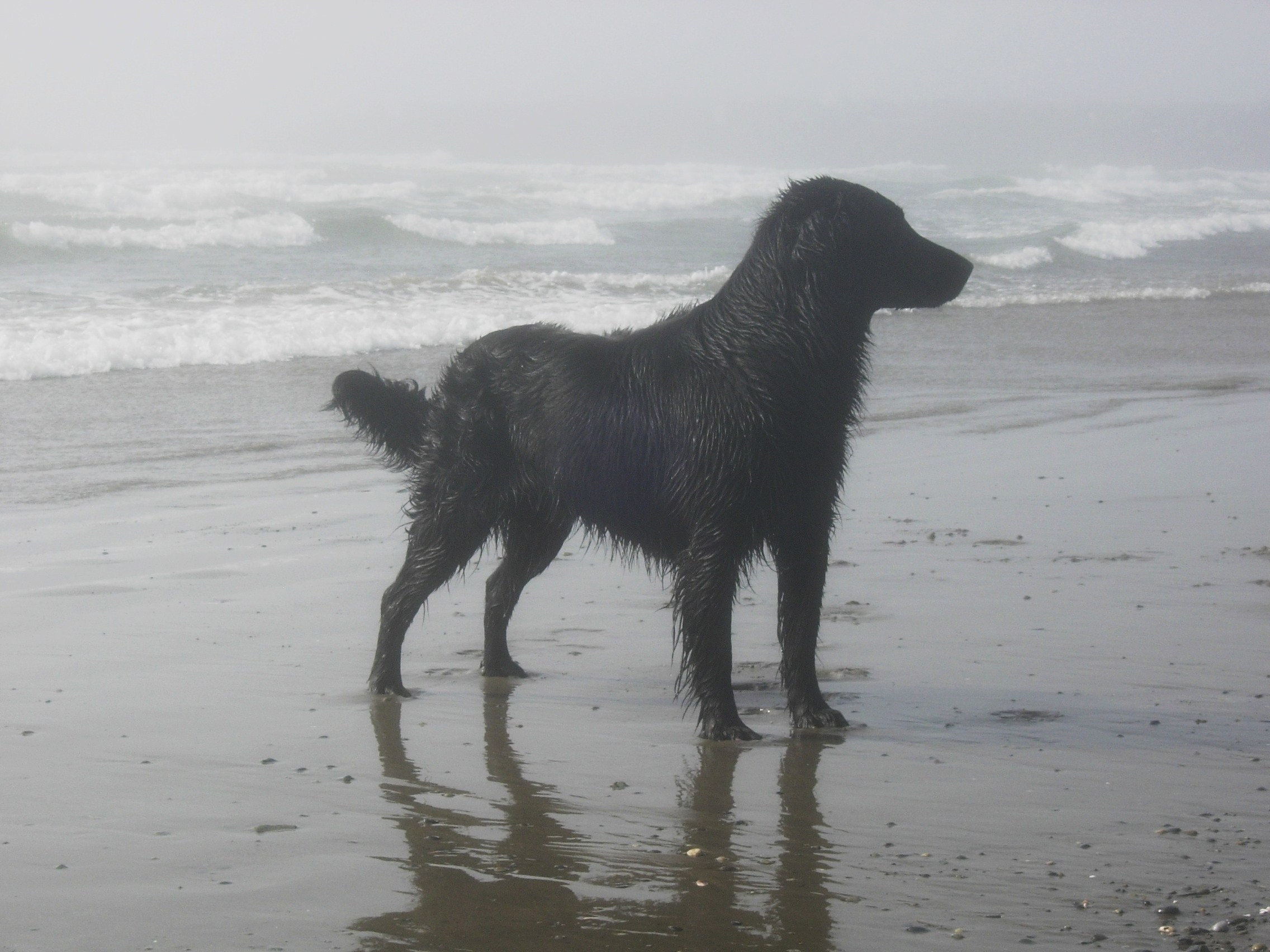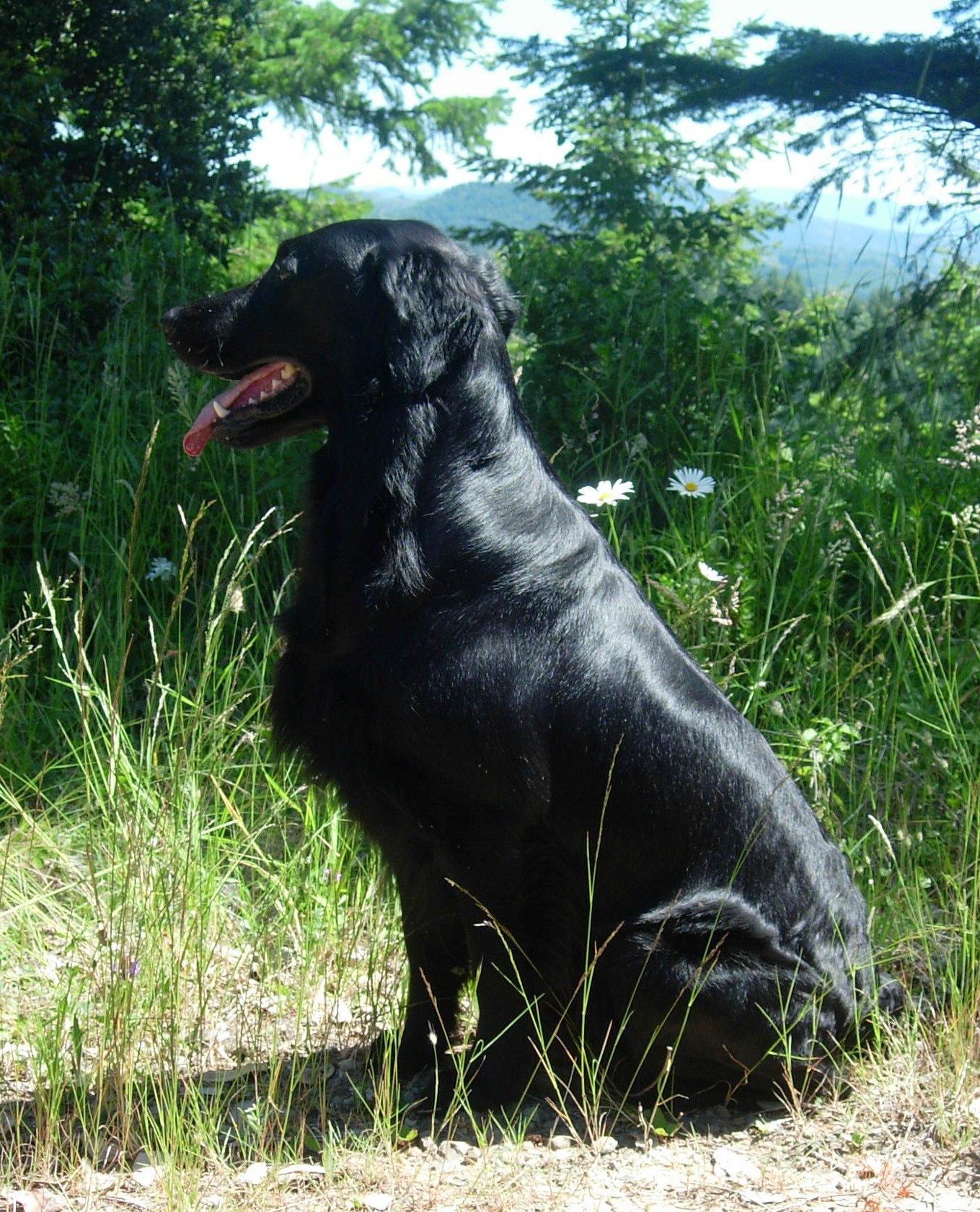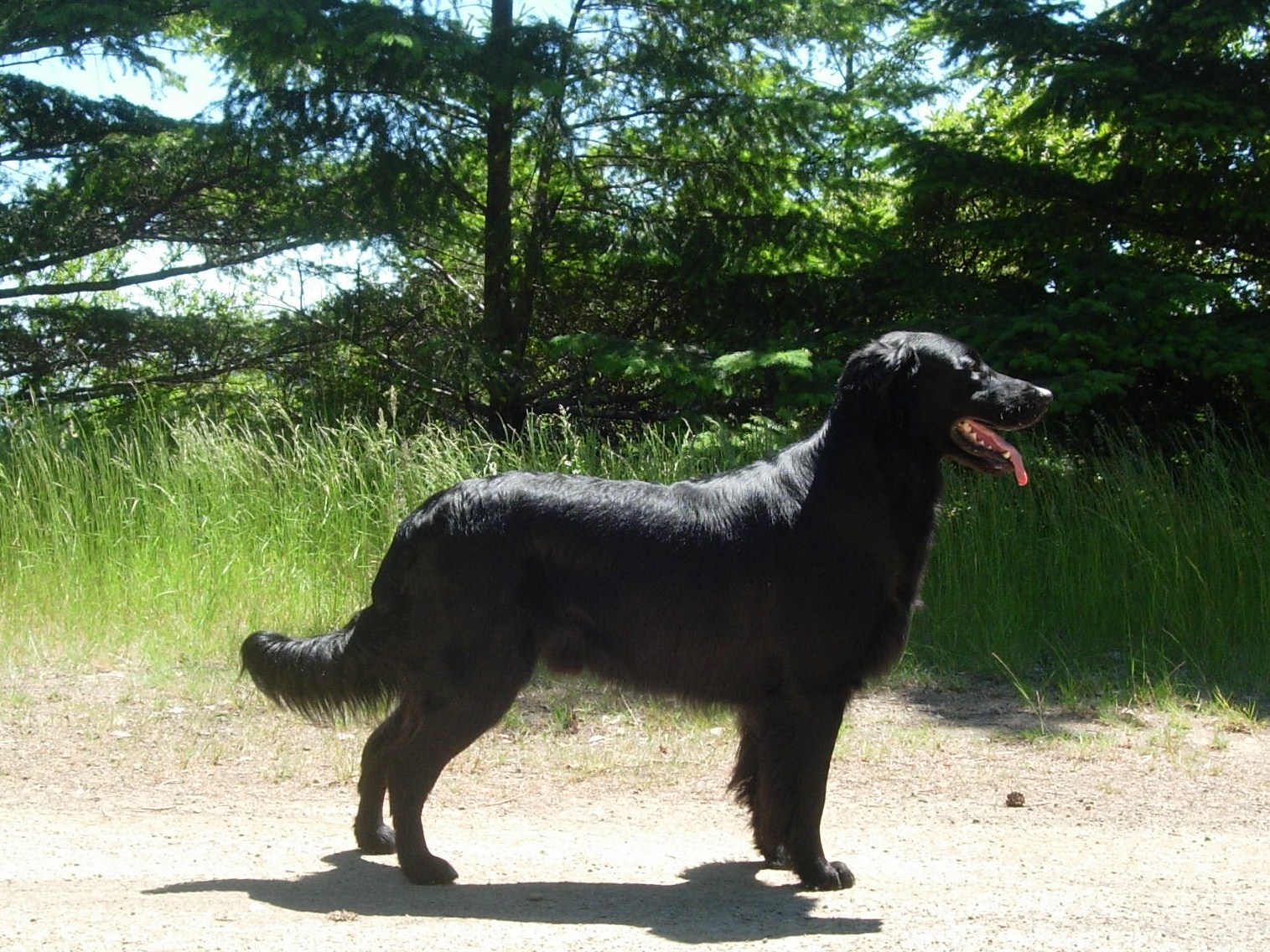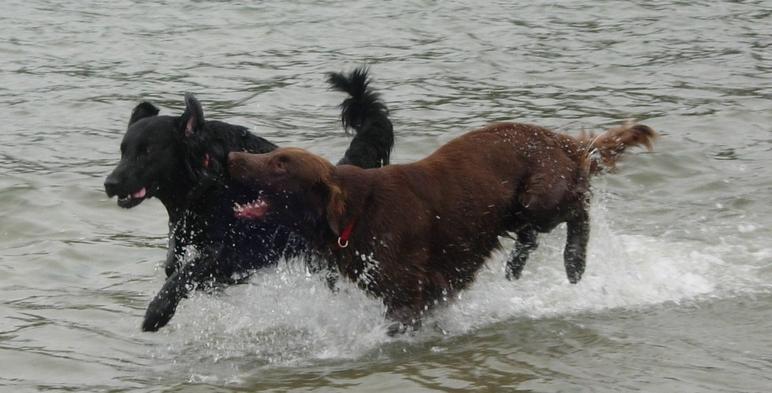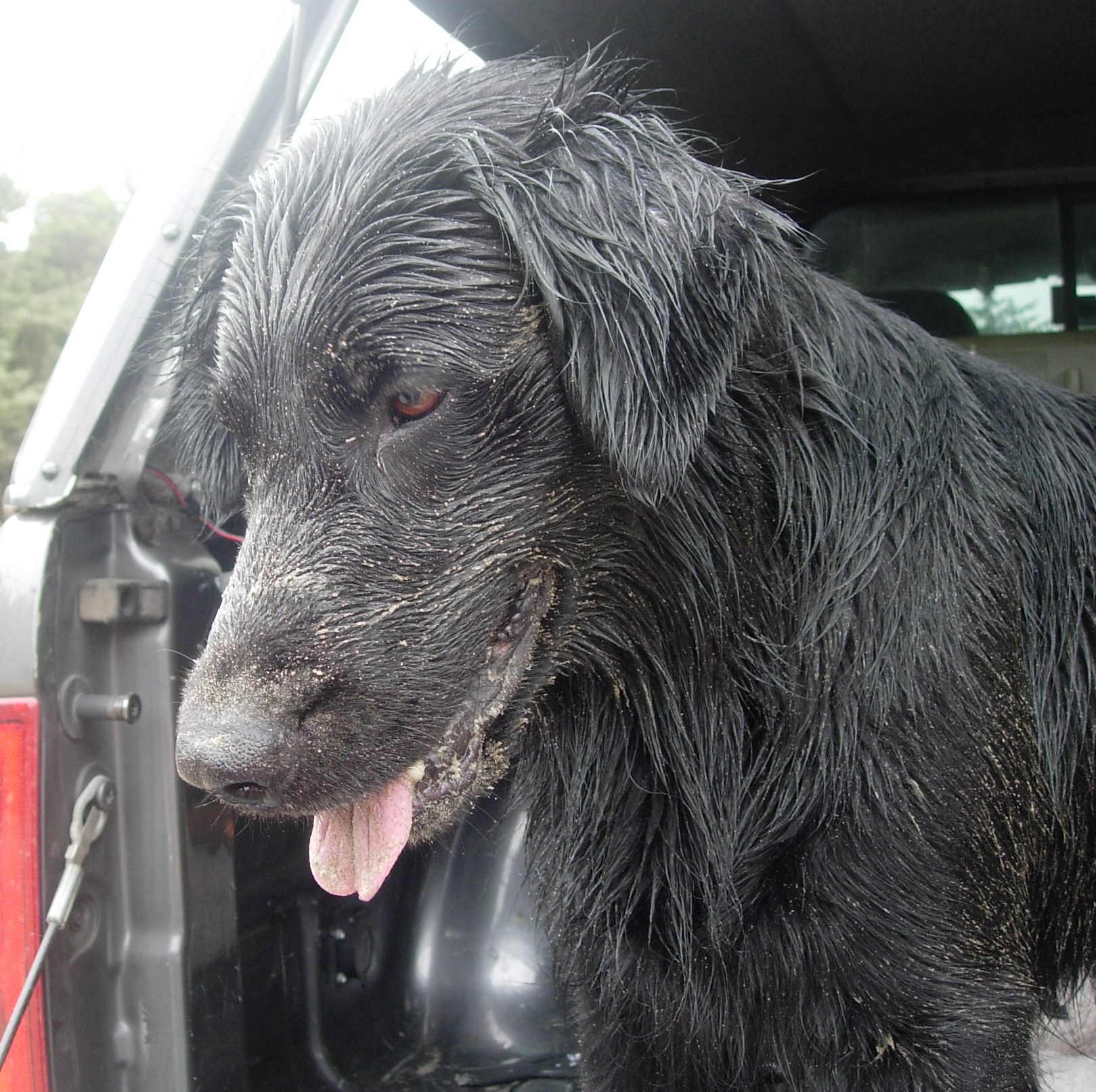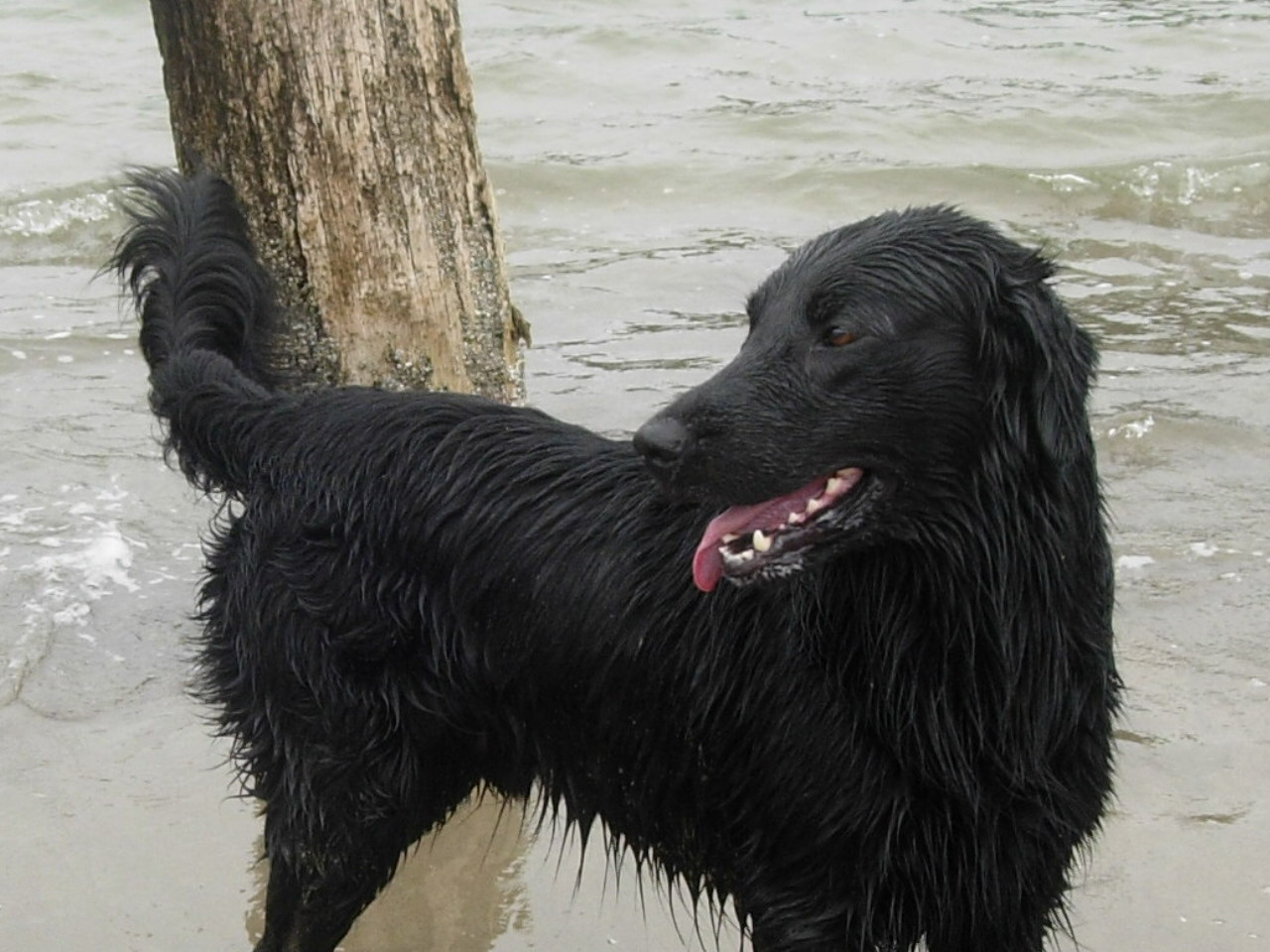 Mick and Scout (his nephew), Bandon, Oregon (Pacific Coast)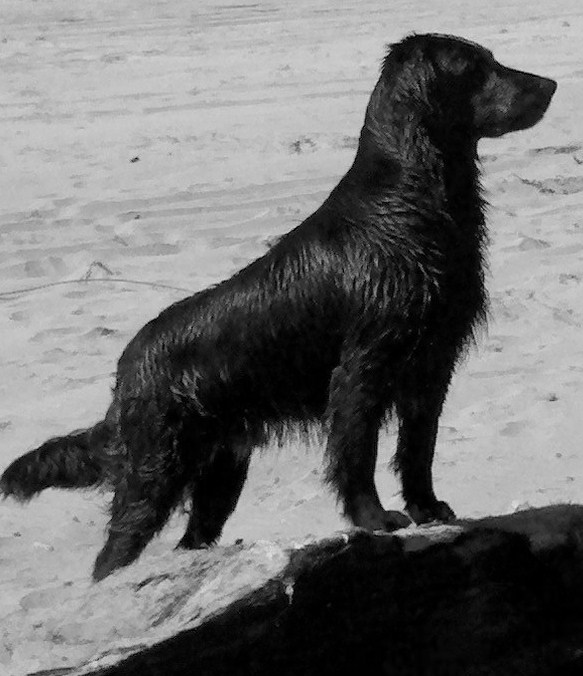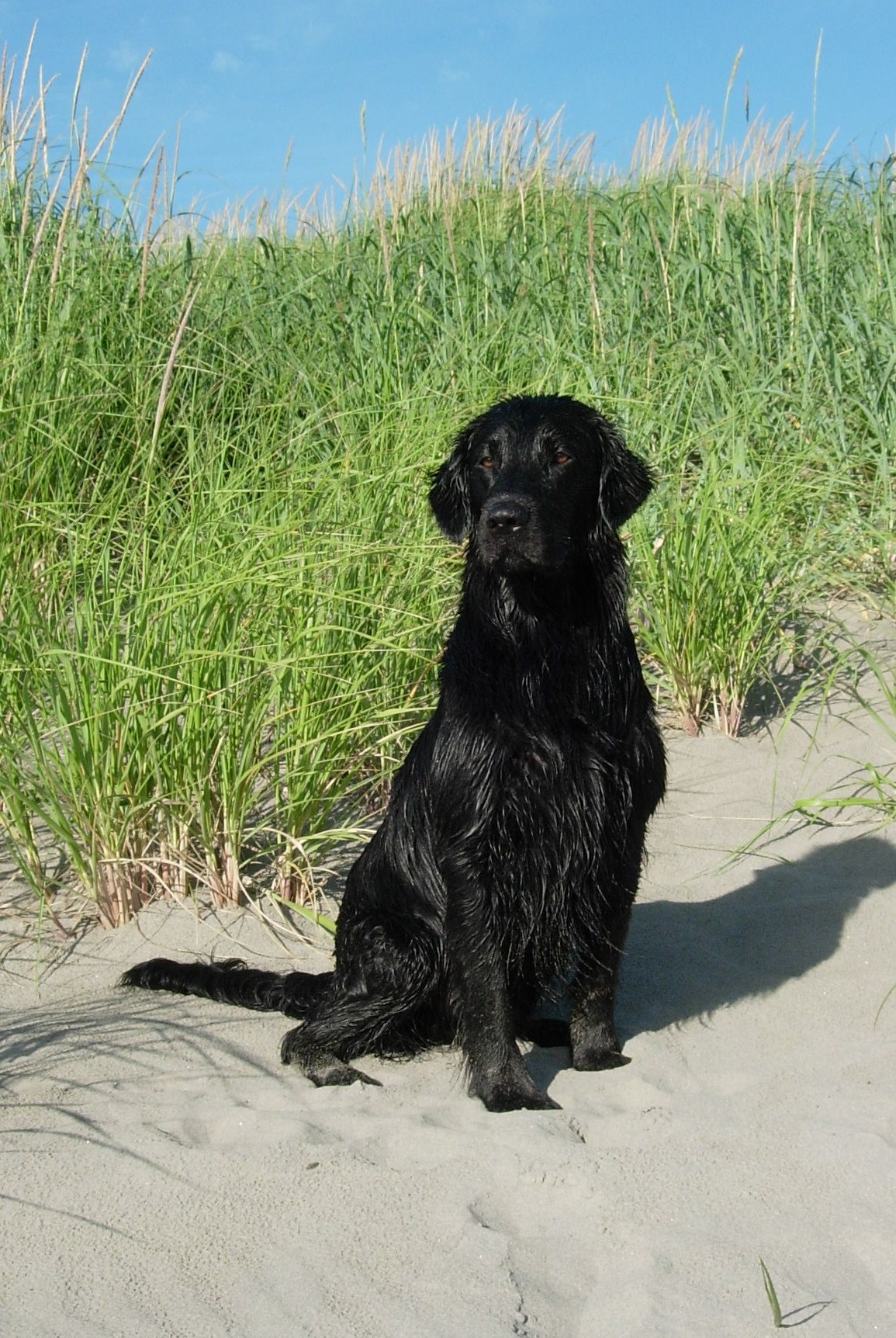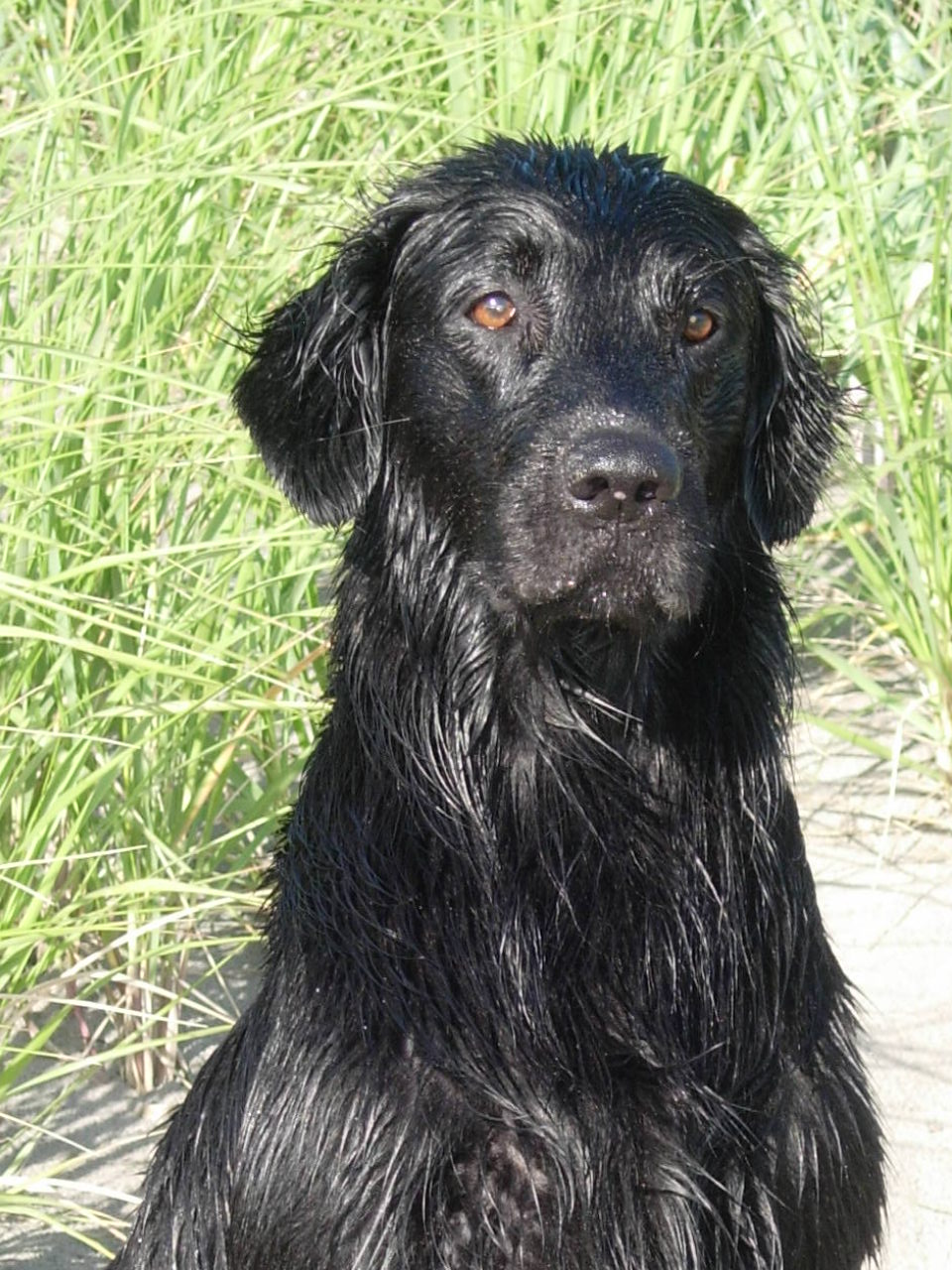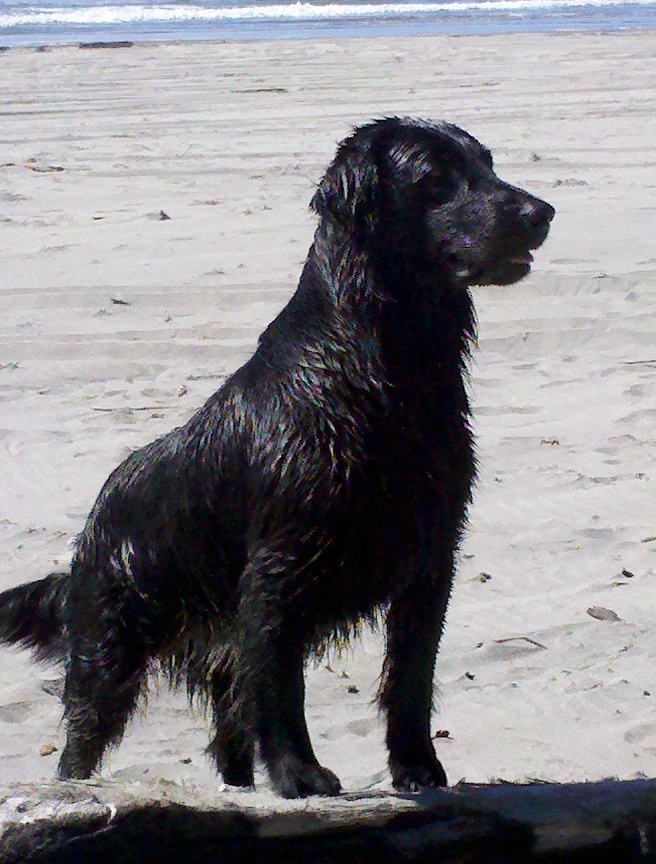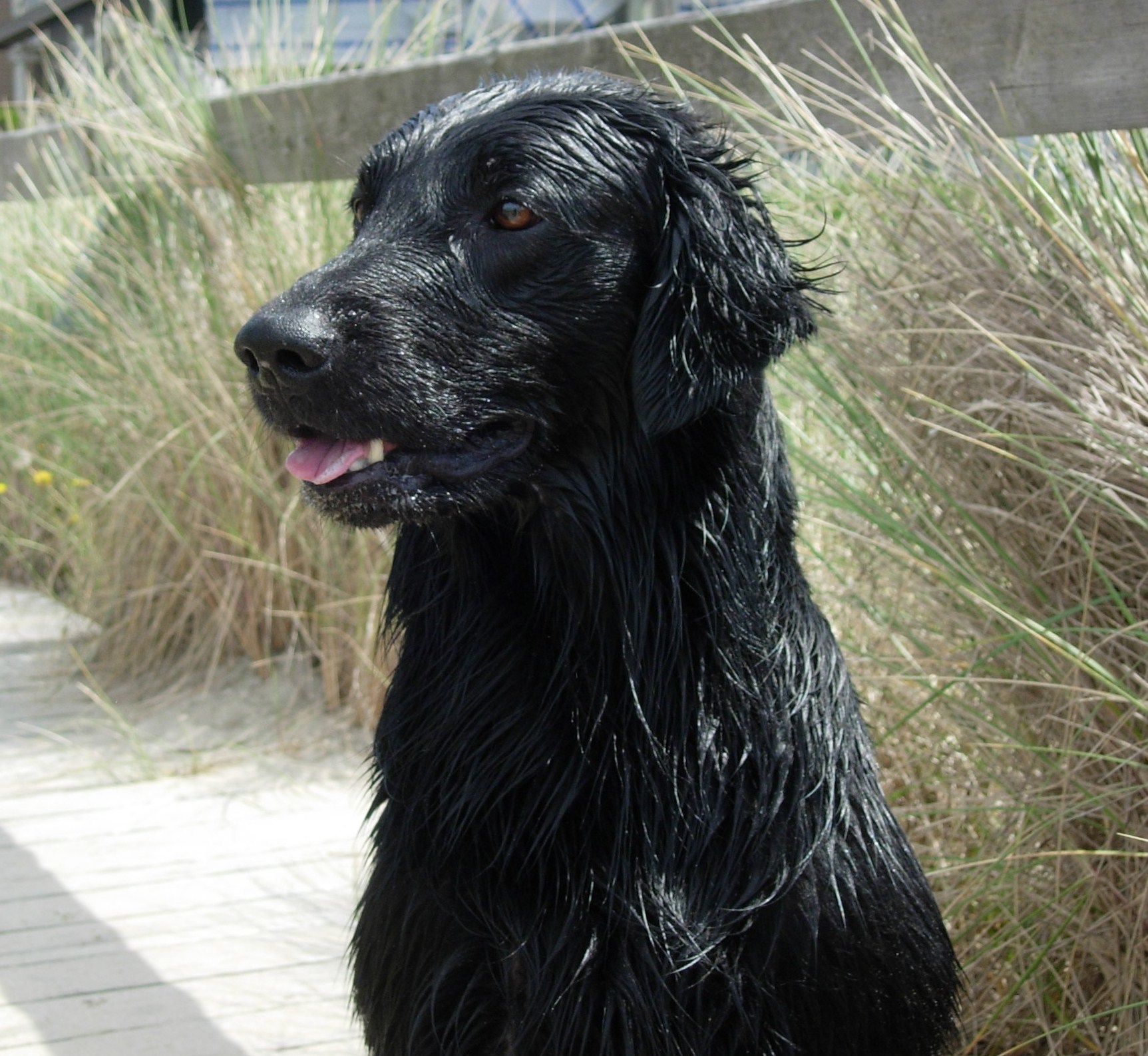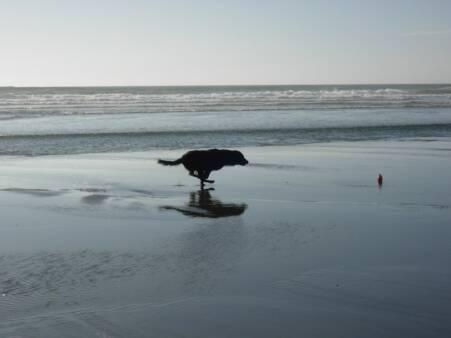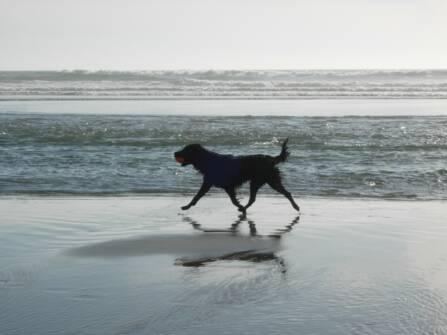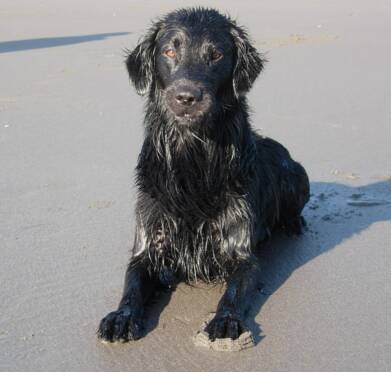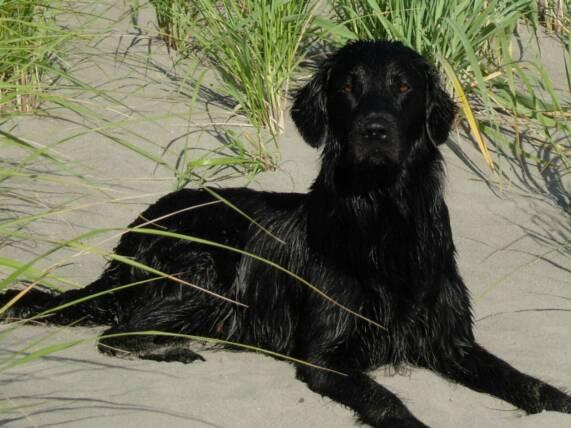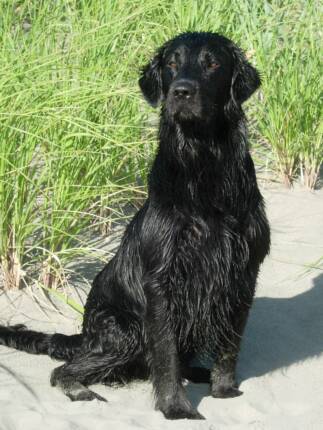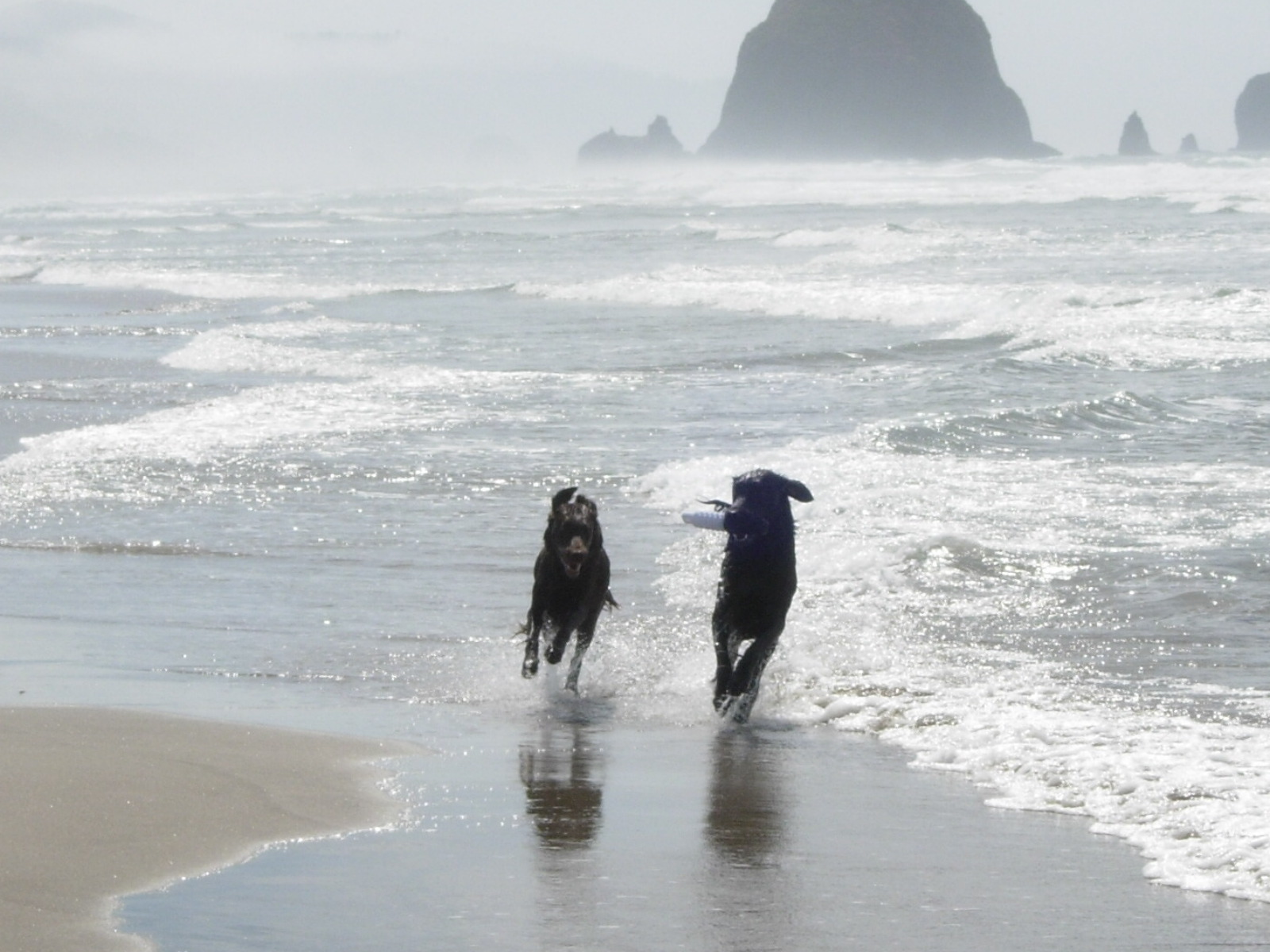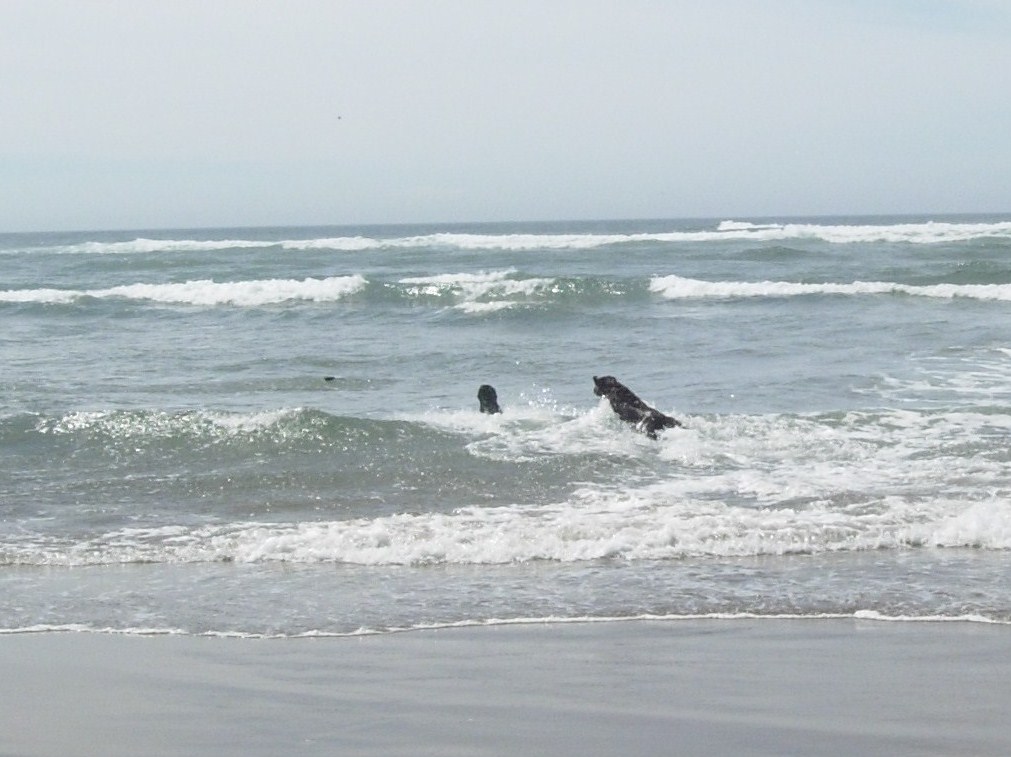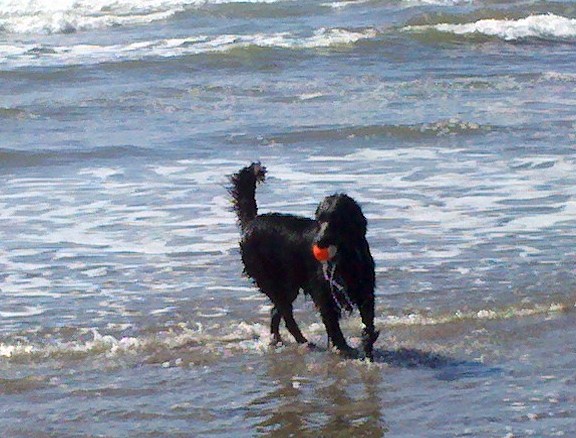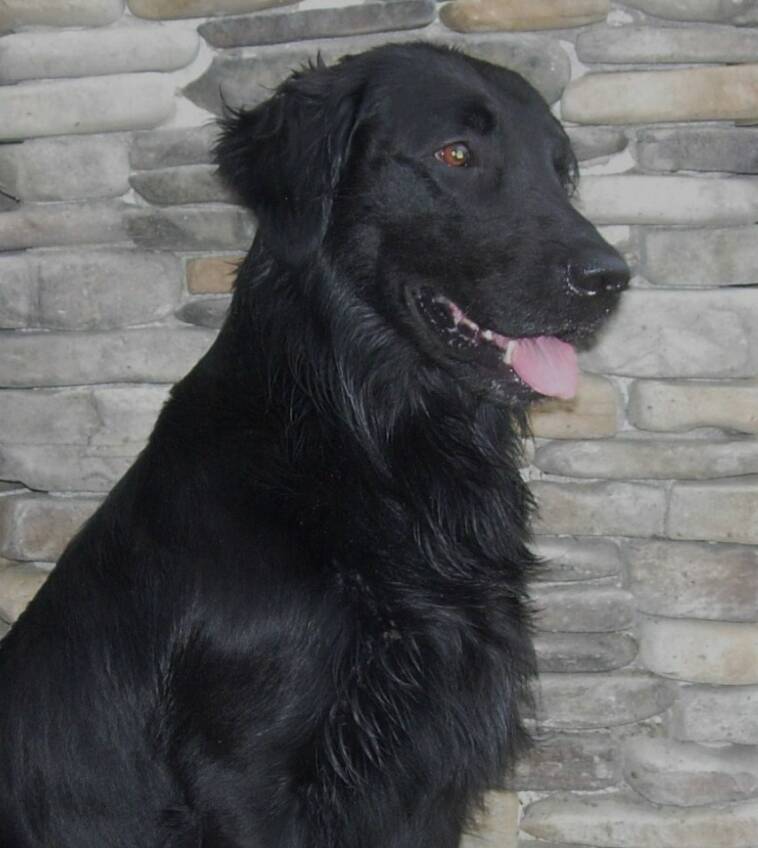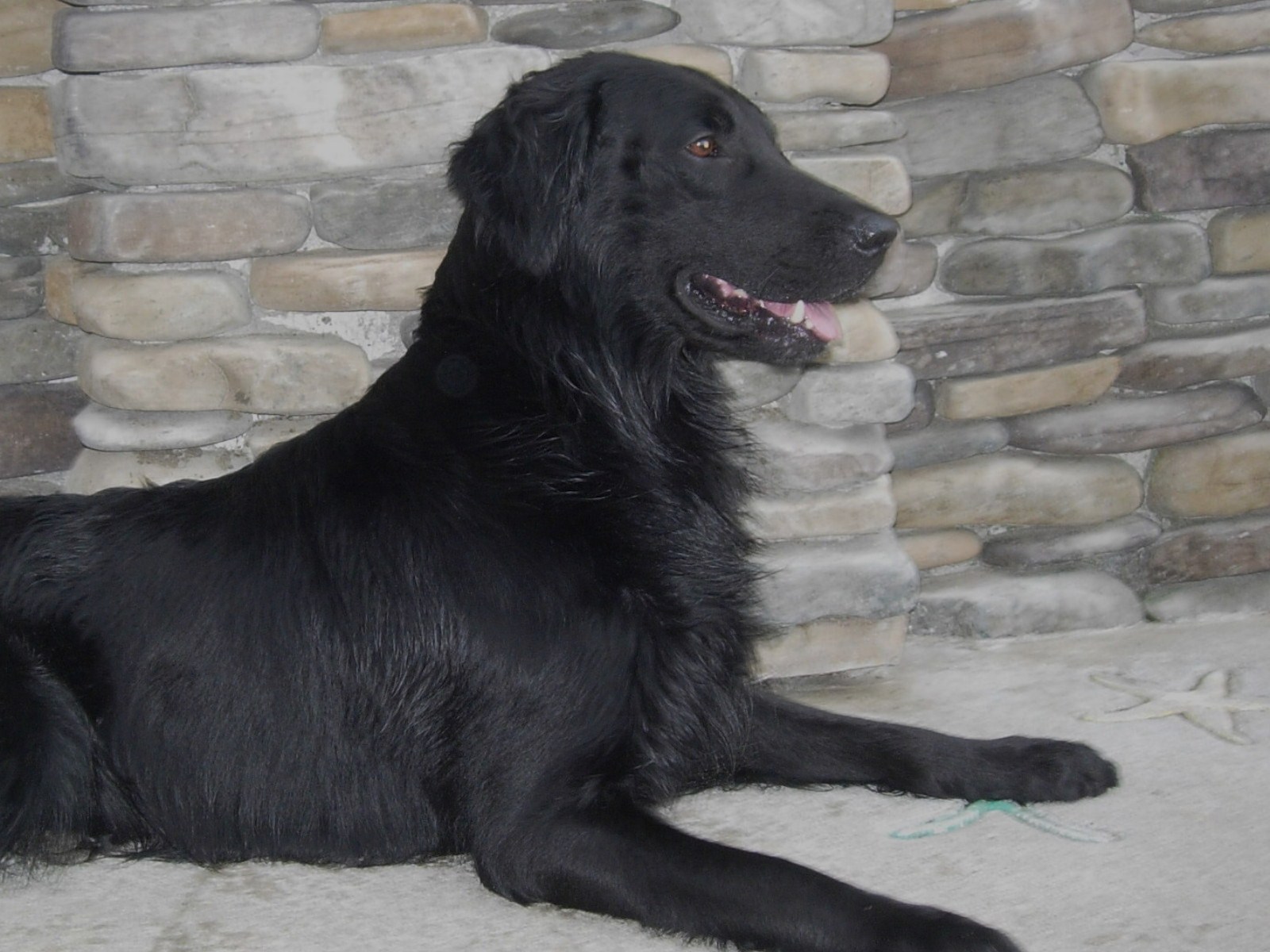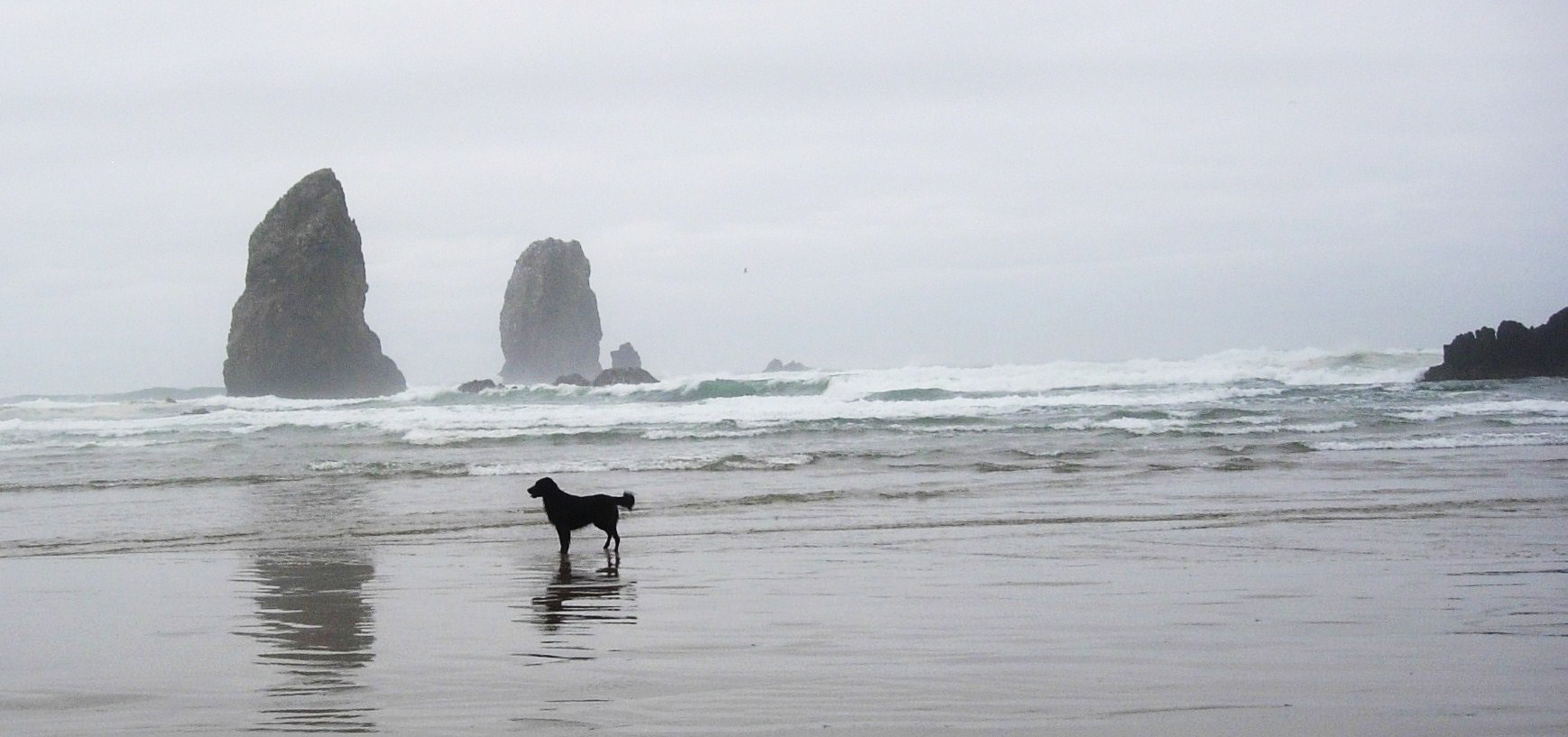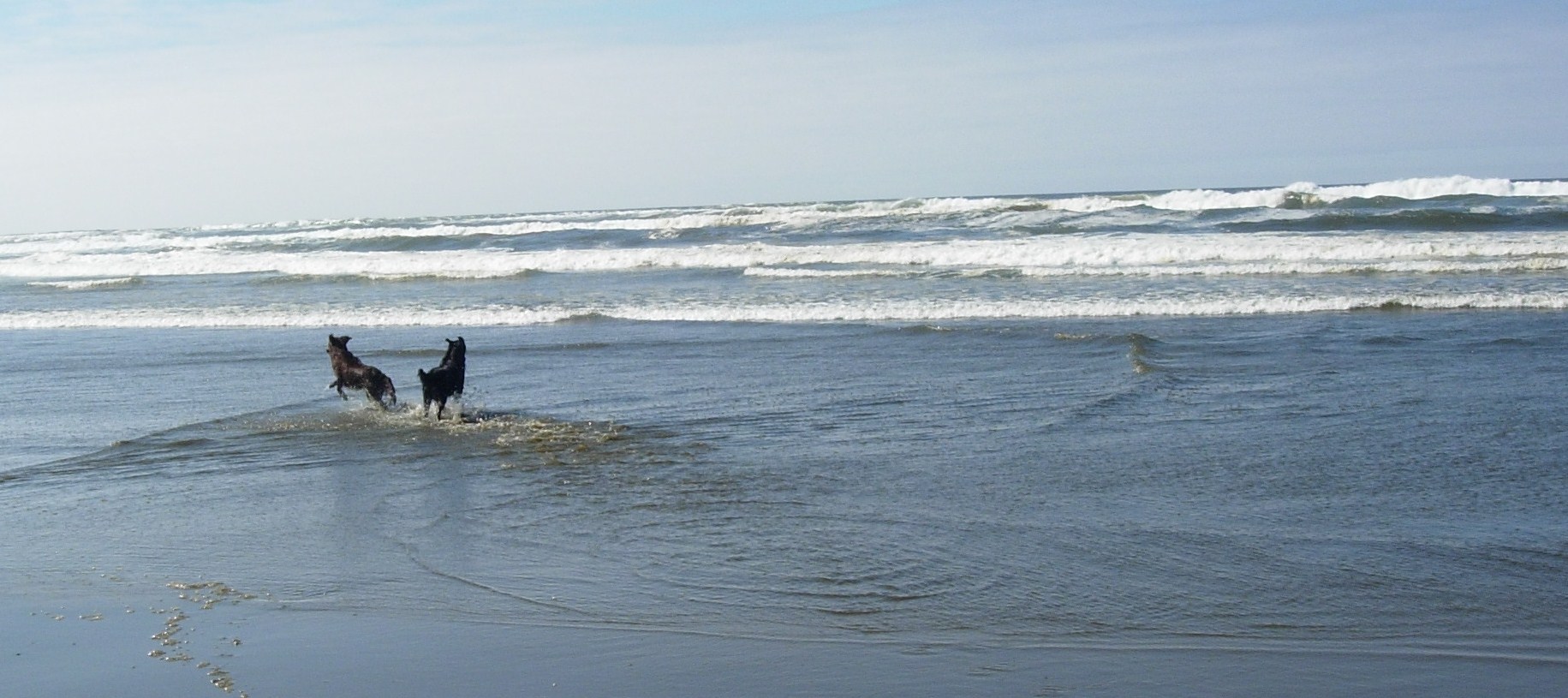 October 2010, Cannon Beach, OR 

September, 2010-Longbeach, WA and Cannon Beach, OR